Choose the dates on which you want to book any of our boats:
An elegant, minimalist and versatile model whose spacious rooms make a difference. Its 5.99m length and its 2.49m beam as well as its epoxy resins monolithic hull provide the yacht with a stiffness that allows it to have a stable, comfortable and sporty navigation. Capacity: up to 8 passengers.
FM stereo with Bluetooth connection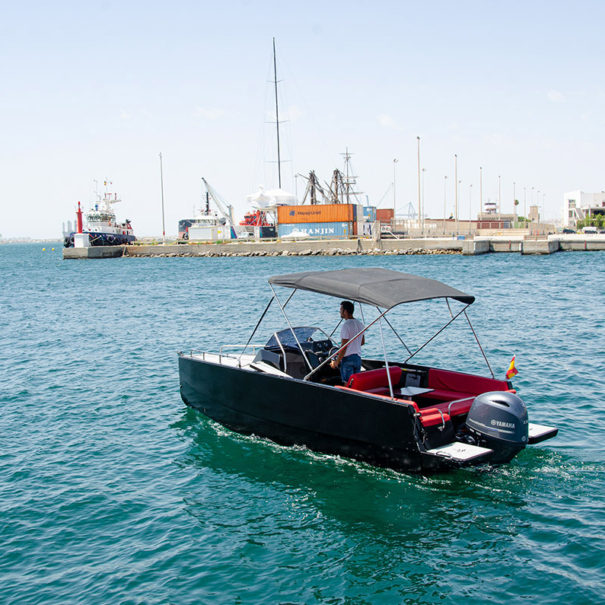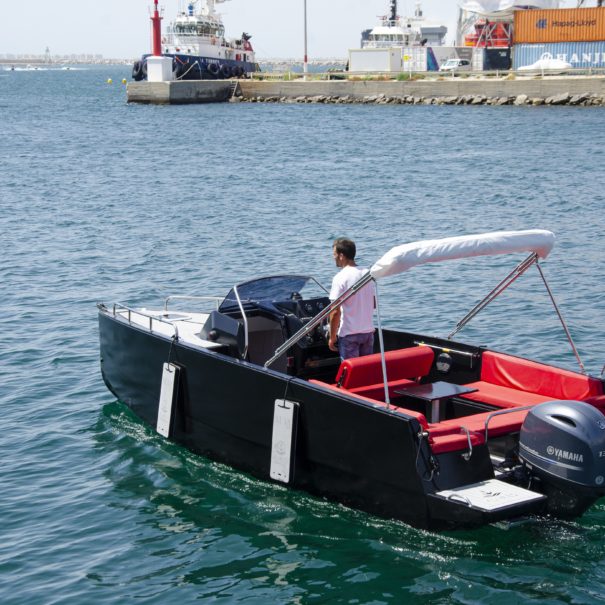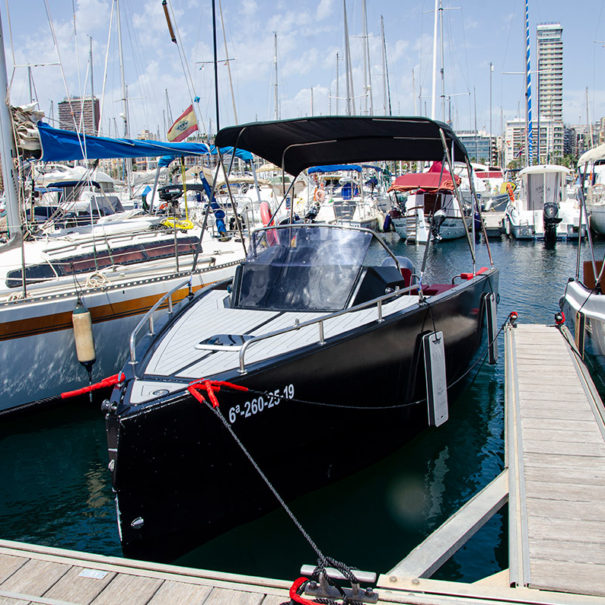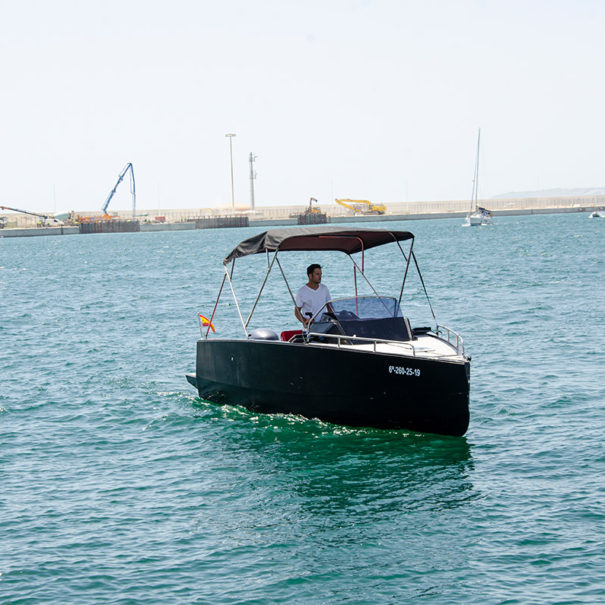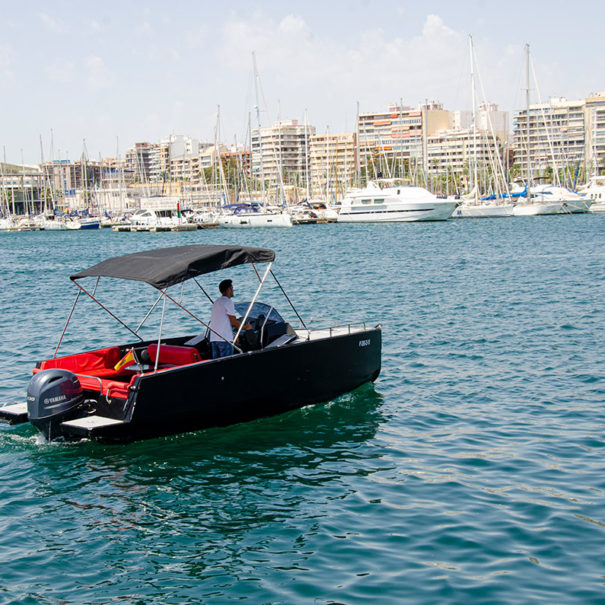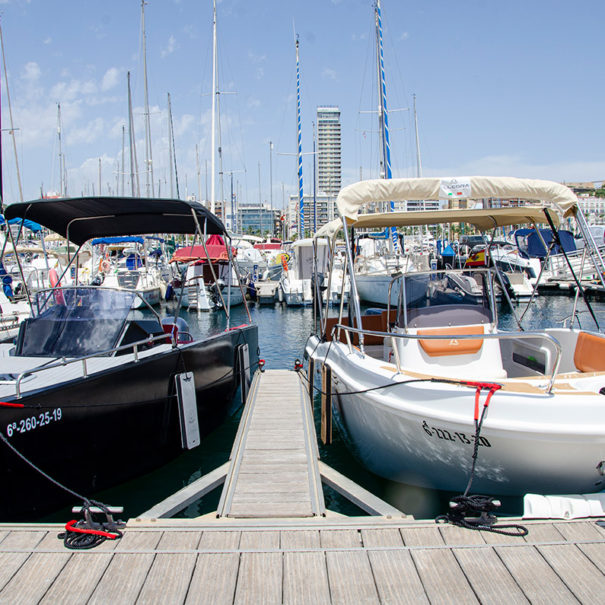 Our boat features an elegant Italian cut design.
This boat is 6.30m length, approved at 6m for the Boating License and 2.45m beam. It has large spaces and a high bow, which allows a highly efficient navigation as well as a balanced and easy manoeuvre, providing our customers with an optimal experience.
Engine: Suzuki DF 140 cv.
FM stereo with Bluetooth connection
Electrical anchor windlass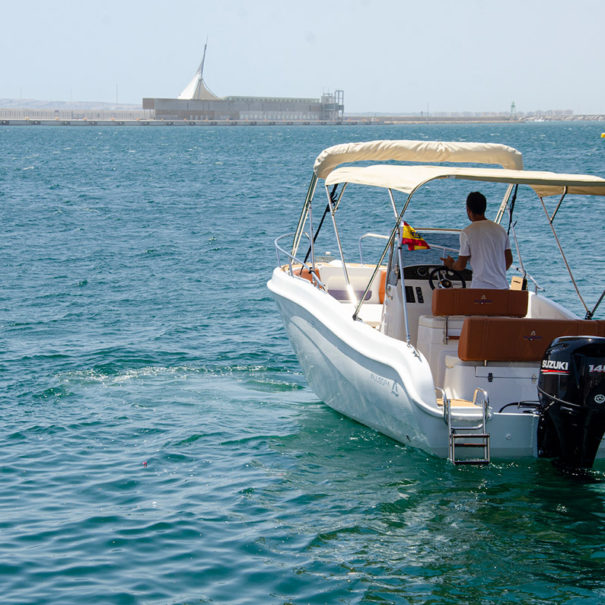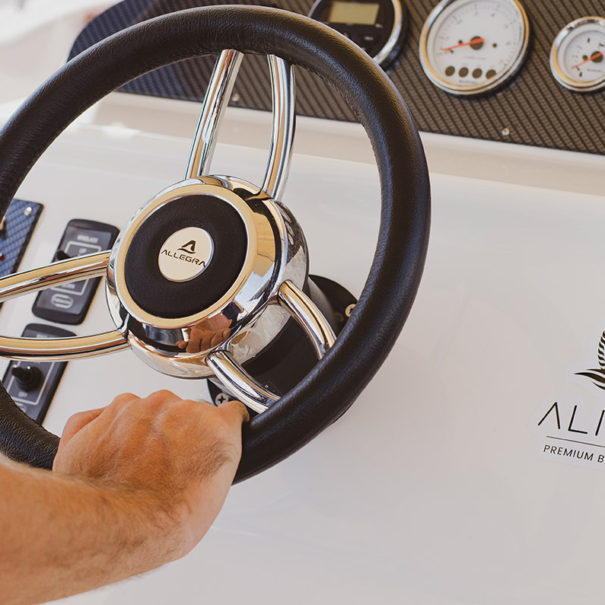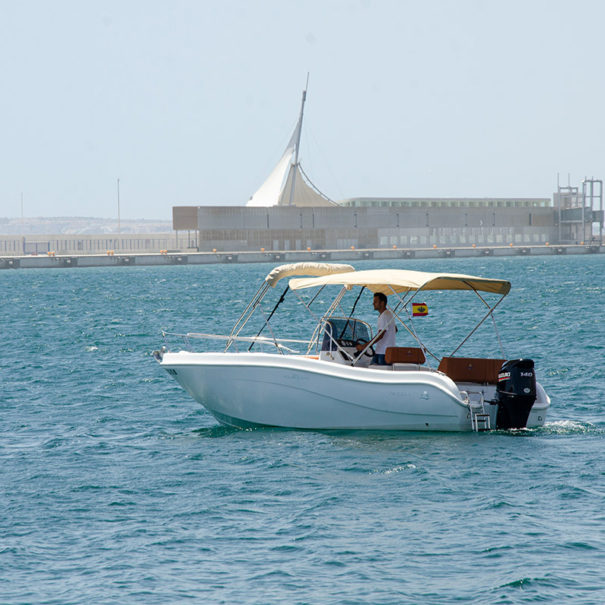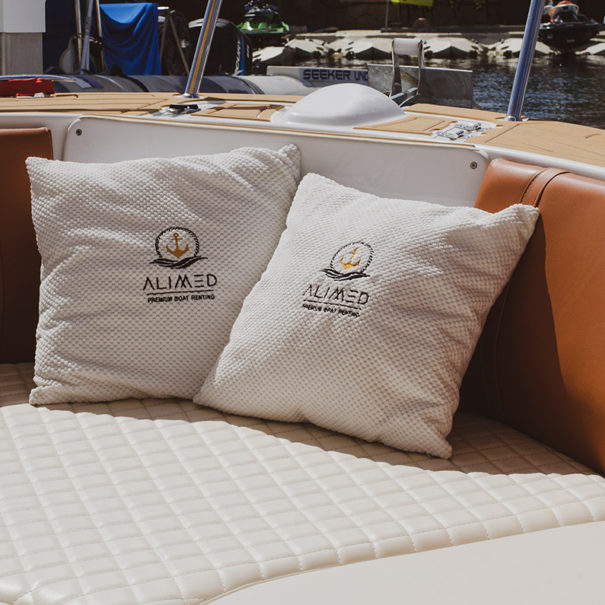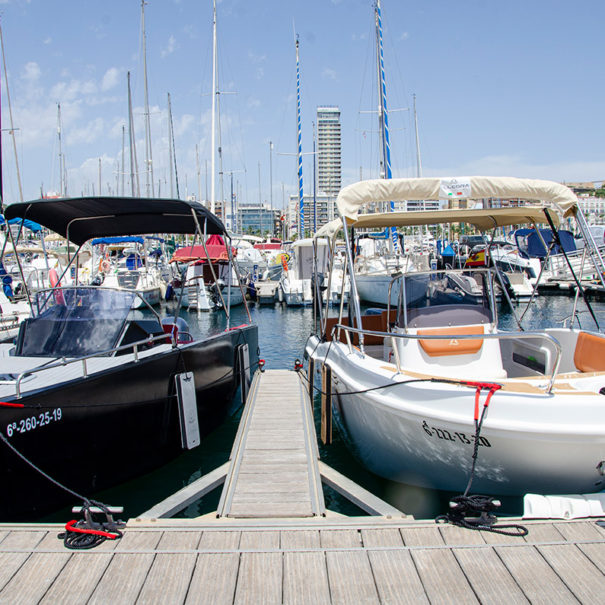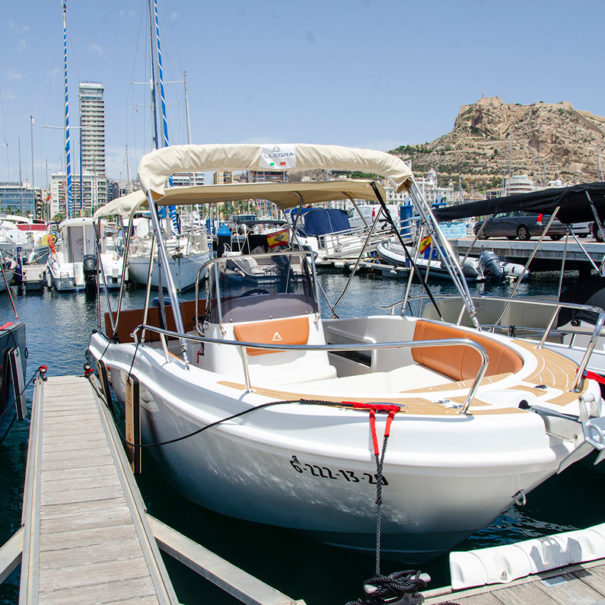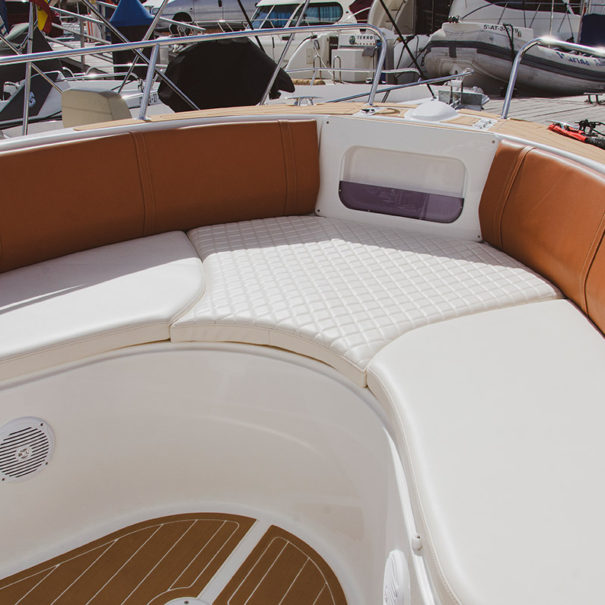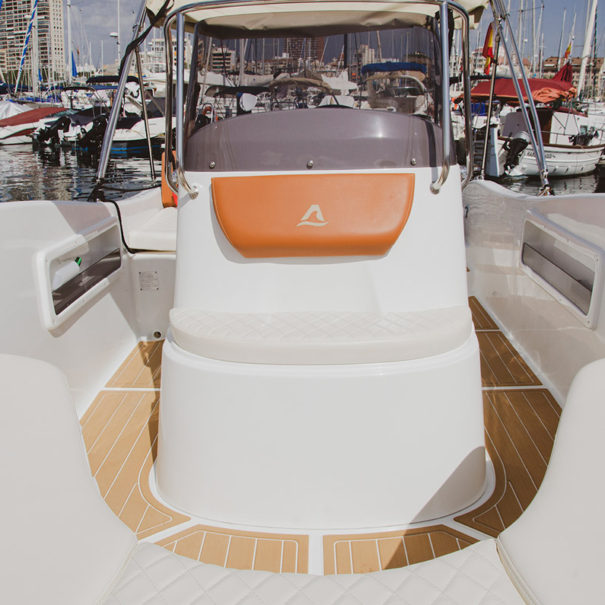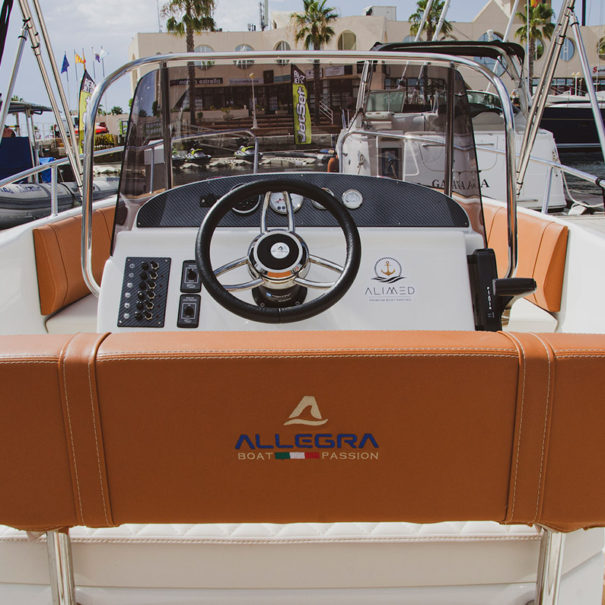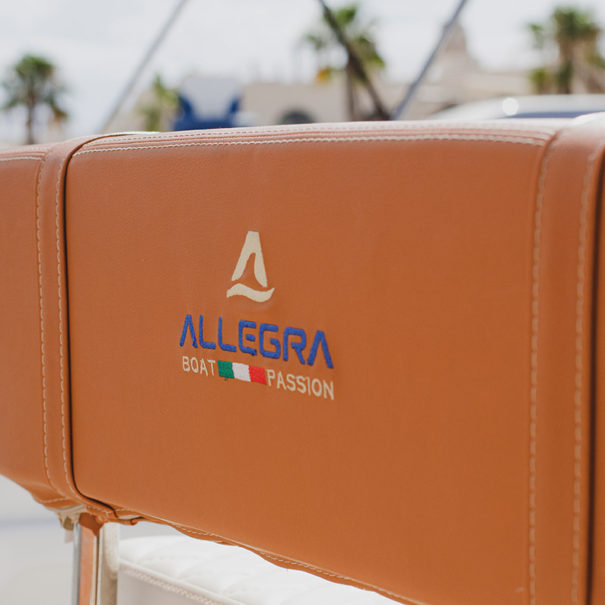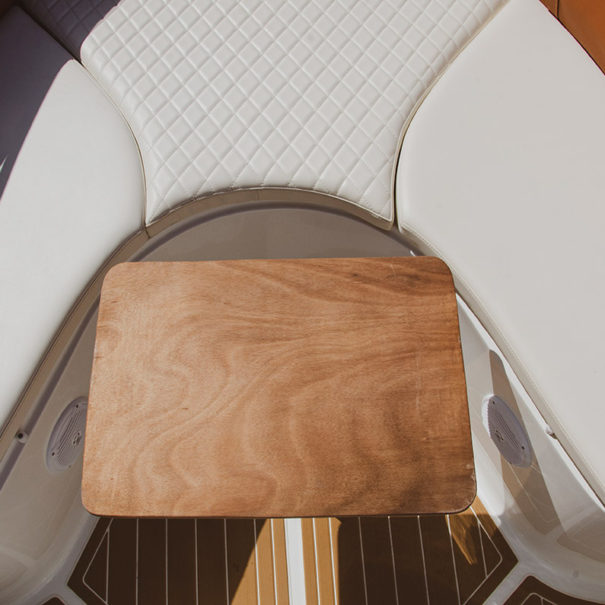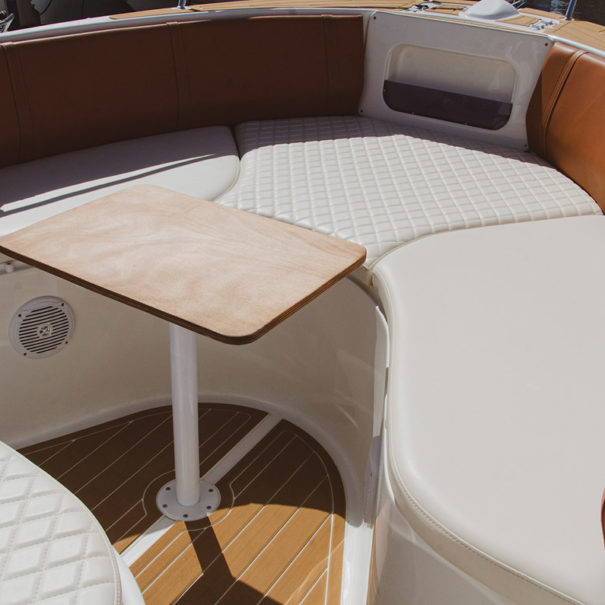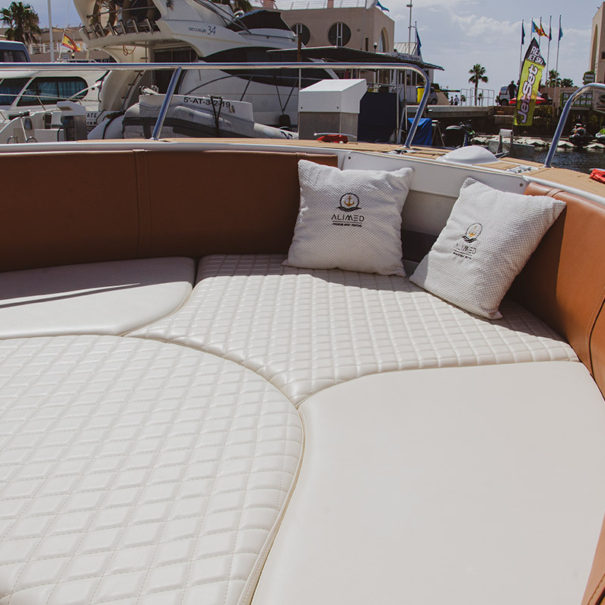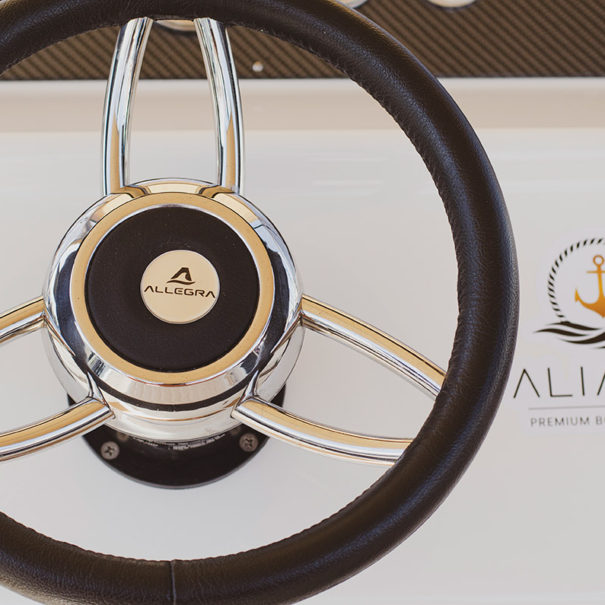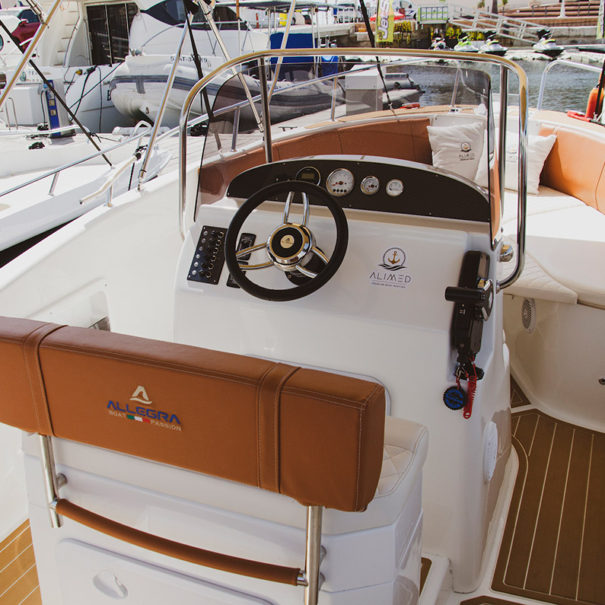 Boat with a minimalist and especially elegant design. With a large bathtub in the stern part and a stern bed, they allow those who navigate in it to enjoy a comfortable and fun experience. Equipped with the latest technology in terms of control panel and an impressive 150 hp Mercury engine.
FM stereo with Bluetooth connection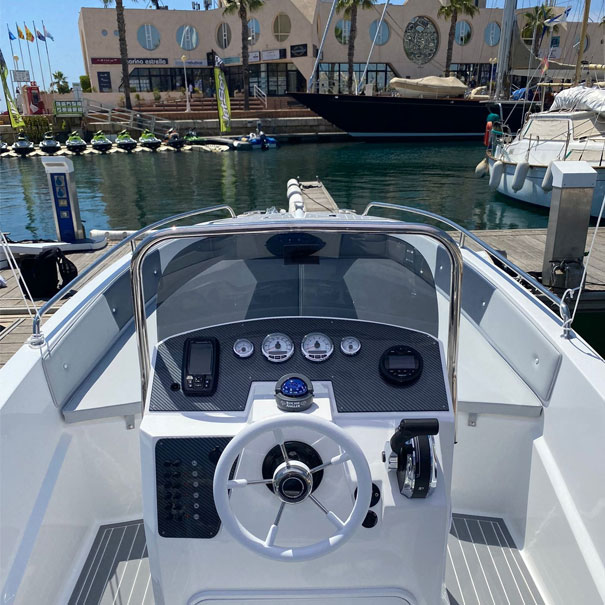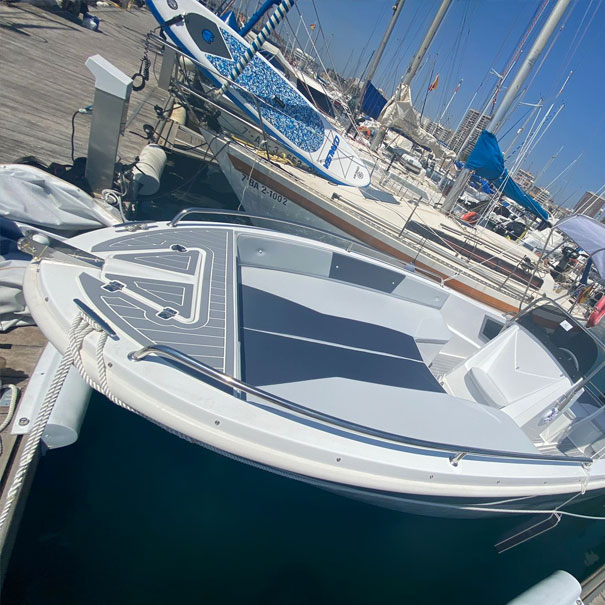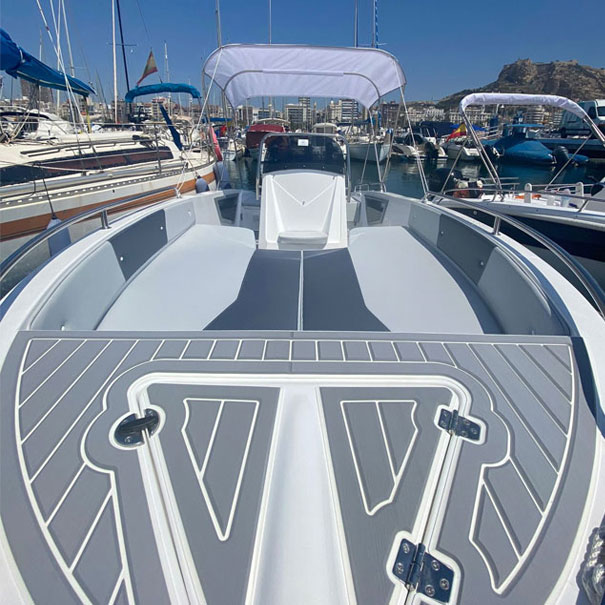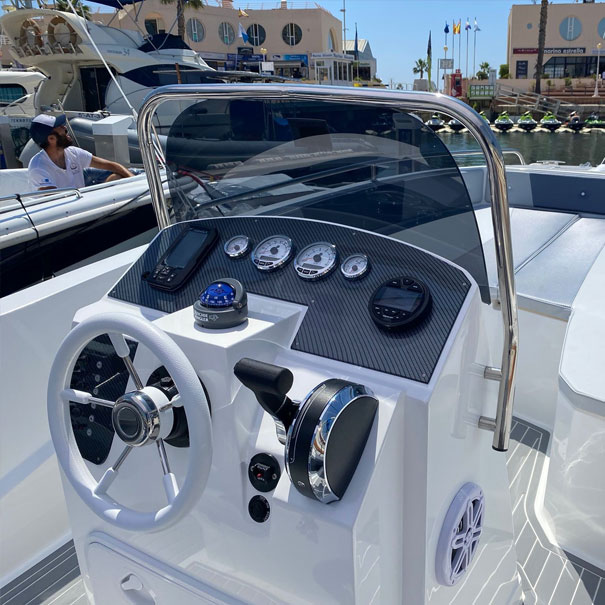 Boat with a very spacious stern part, a high backrest and a stern part that allows it to be converted into a single bed. Its avant-garde design and its 150 hp Mercury engine allow you to have unique navigation sensations.
FM stereo with Bluetooth connection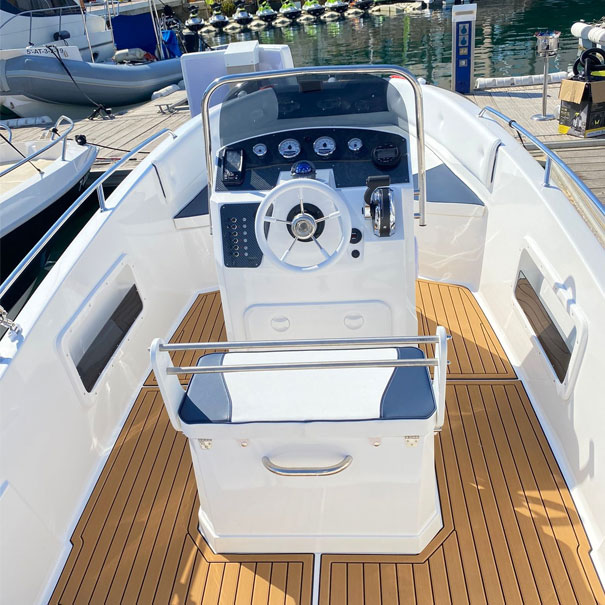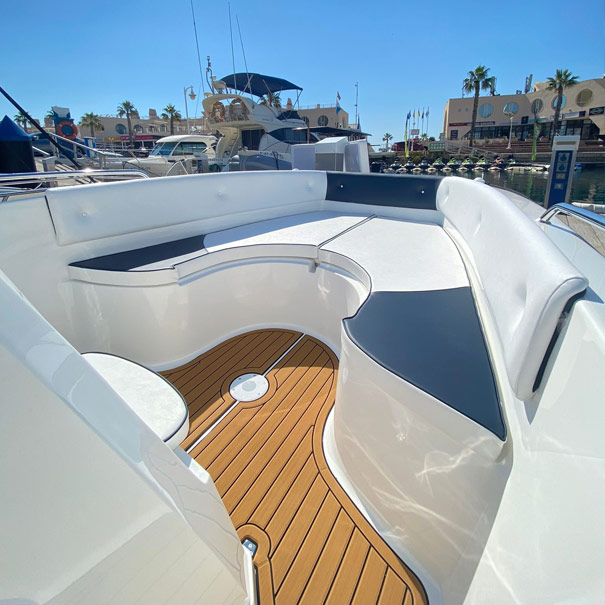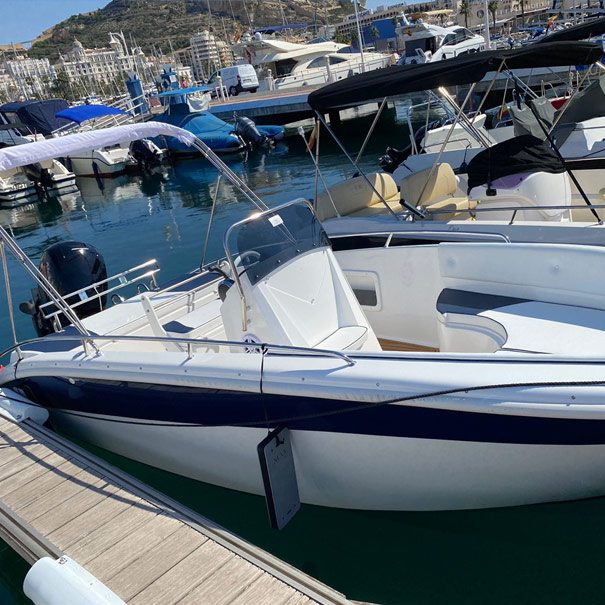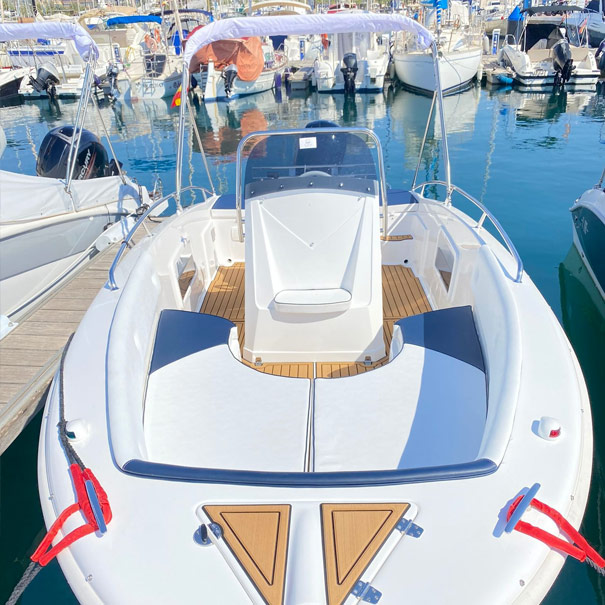 Our BWA SIX ONE platinum is a perfect boat to go out with large groups, its capacity for up to 12 people makes it ideal to spend with friends or family. It has a shower, stereo, refrigerator, large drawers, probe, …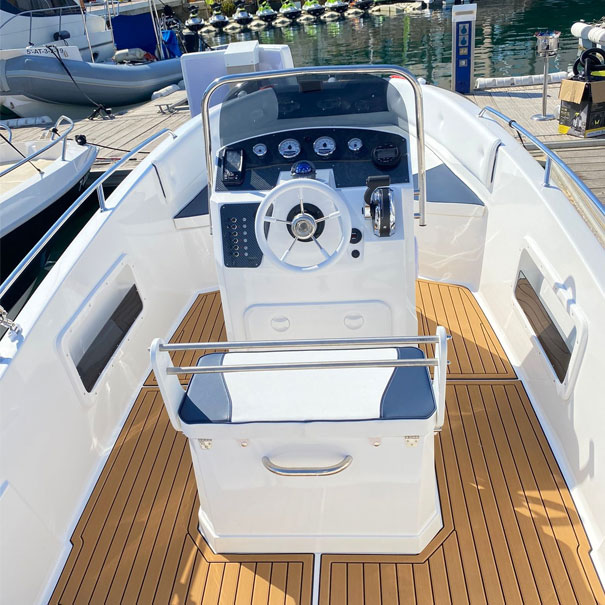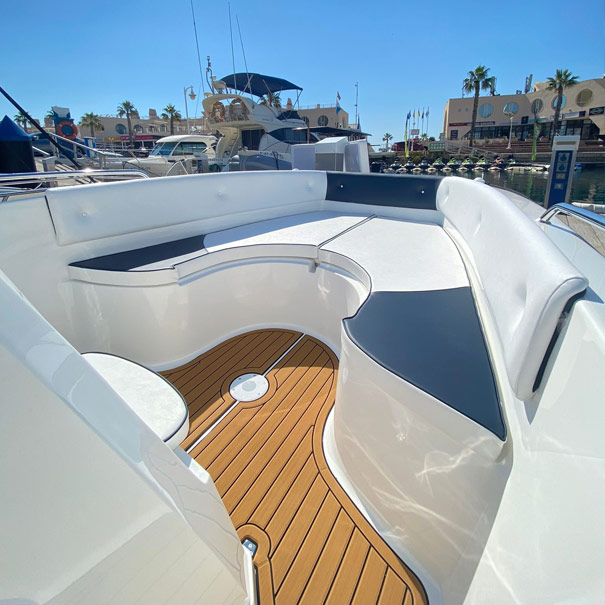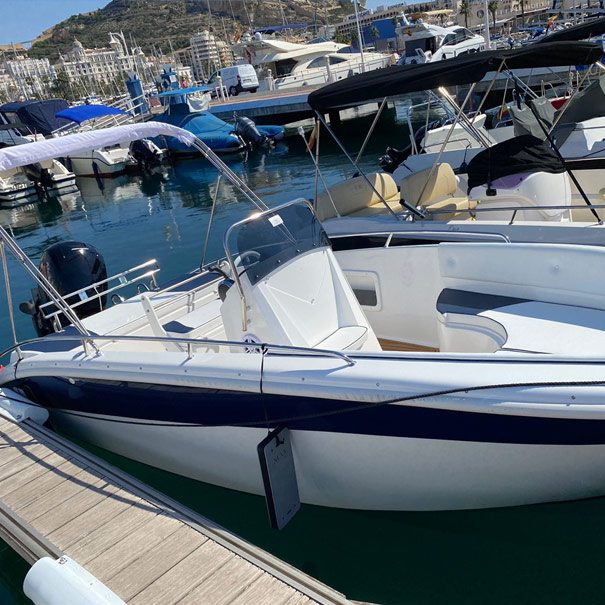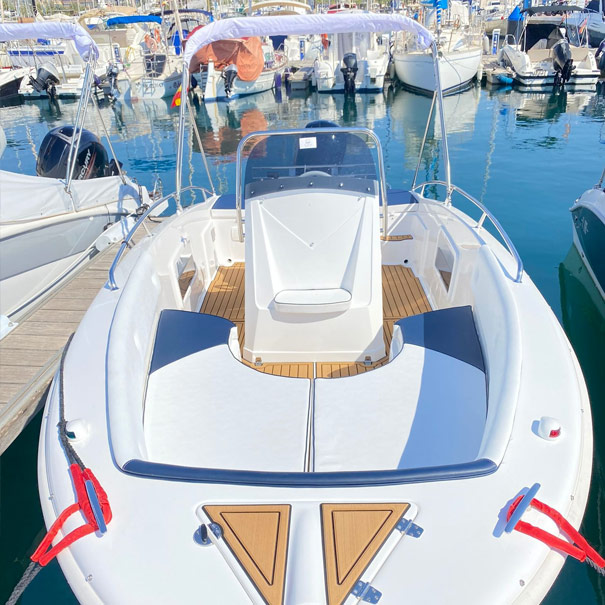 Shower
Cleanliness
Kitchen
Sundeck bow stern
Table
Sweet water
Sound equipment
Fridge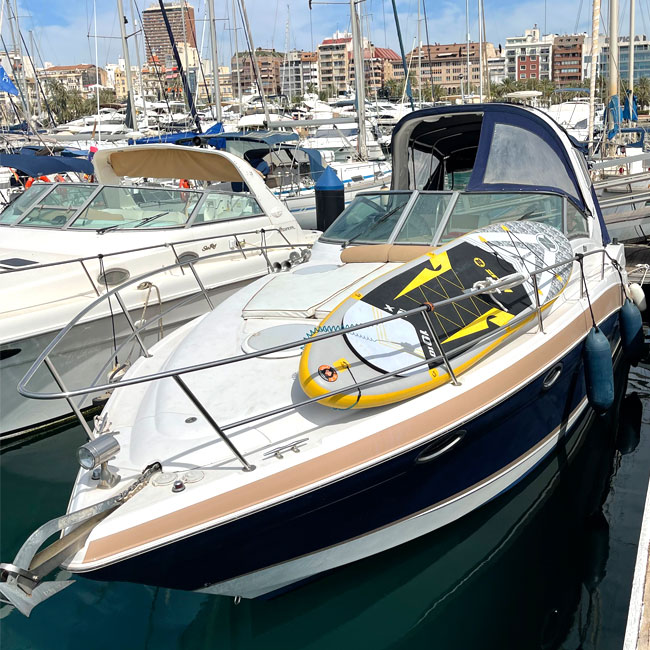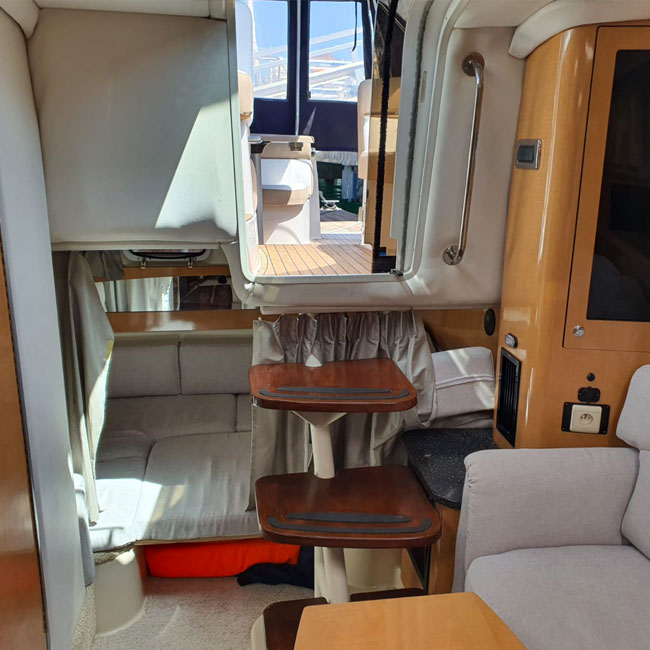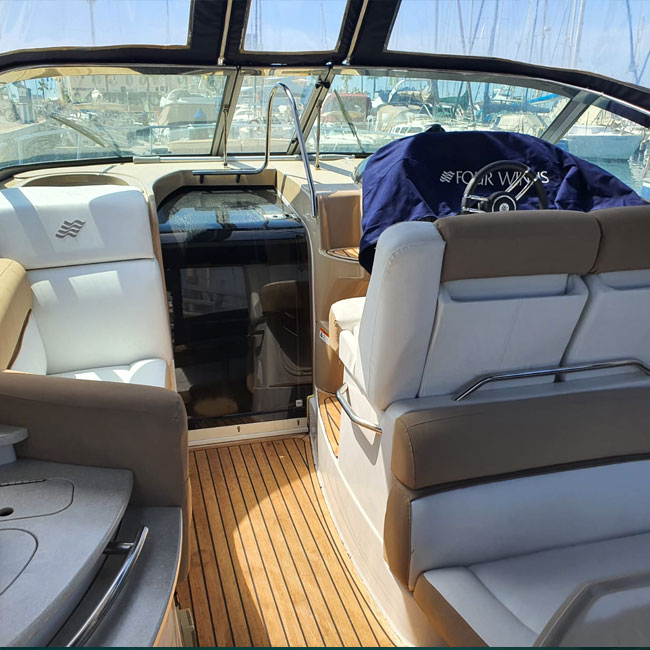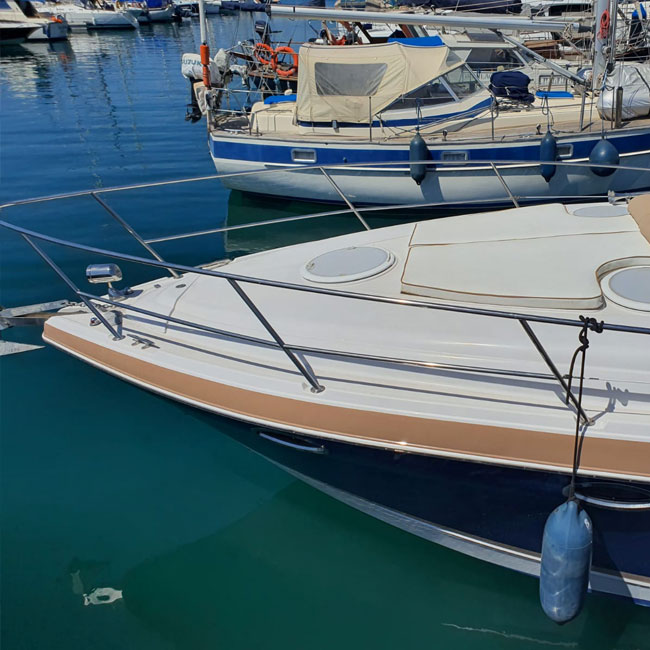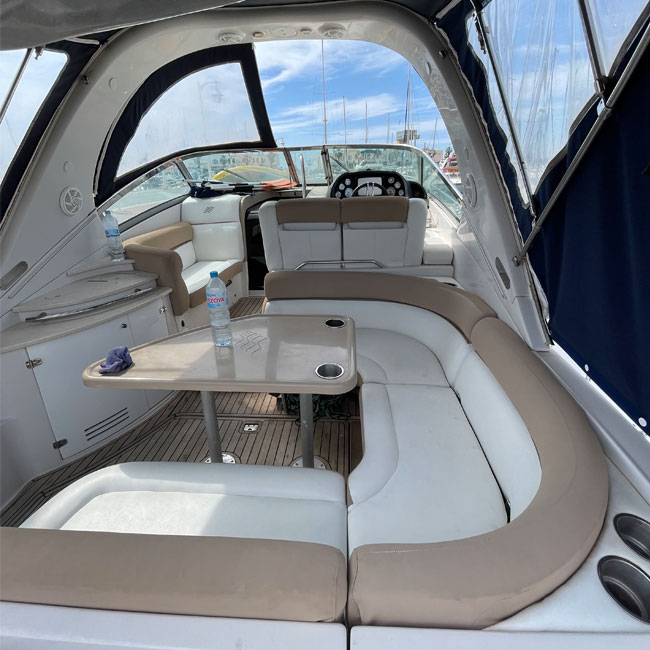 SUBJECT TO AVAILABILITY

*Fuel is not included in the rate.
*The schedule will be as follows depending on the season of the year:
– Winter hours: Half day (9.00-13.30) / Full day (9.00-17.00)
– Summer schedule: Half day (9.30-13.30) or (15.00-19.00) / Full day (9.30-19.00)
*It is required at least have one of the following qualifications: Navigation License or, failing that, PNB , PER or SKIPPER YACHT.
*A deposit of €500 will be given by payment by card or cash, which will be refunded at the end of the rental, compensating the amounts corresponding to the damage caused, both to the boat's own inventory and to its mechanical components. .